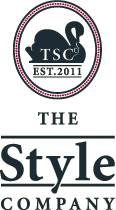 Our Styling Services
'We want you to discover your unique style...
A style that empowers you, and inspires you every time you dress!'

COLOUR ANALYSIS ($110)
---
Plus the option to purchase a swatch book.
"The best colour in the whole world is the one that's good on you" Coco Chanel.

Knowing and understanding the impact that colour can have on your appearance is the ultimate style tool.
By wearing colours that compliment your natural features, you can instantly enhance your look; making your eyes sparkle, your skin glow and your overall appearance more youthful, slimmer and healthier!
After determining your seasonal colour palette, we will show you simple ways to incorporate some new colour into your wardrobe, accessories, hair and makeup.
PERSONAL STYLE ASSESSMENT ($100)
---
This package involves a 'Body Shape Assessment' and a 'Style Personality Assessment'.
We will determine your body shape to identify which styles and garment features are ideal for your figure and show you how to dress your proportions to the best advantage.
You will discover the illusionary effects of clothes styles, cuts, fabrics and detailing and how to use them to enhance your best assets and minimise your 'figure challenges'.
We will help you discover your 'Style Personality'....your own personal style that has you feeling comfortable and confident.
WARDROBE WORKOUT 2hrs min ($90/hr)
---
'Need style or wardrobe inspiration?
This is for you!
Have your style assessed while decluttering your wardrobe. Gain inspiration and style tips that are specific and unique to you including an insight into your body shape, colour palette and style personality. Get ideas about mixing and matching what you already have and come away with a 'shopping list' to enhance your existing wardrobe and pull together an 'effortless style'.
You'll wish you'd done this years ago!!'
PERSONAL SHOPPING ($90/hr)
---
This is simply a smart way to shop, that is heaps of fun and more importantly saves you time, money and energy!
Whether you have a budget of $50 or $5000 and you want to shop at chain stores or boutiques, we'll cater to your specific needs and requests.
We head out to the shops the day before we meet with you and do a 'pre-shop'. We scout around and find the items on your 'shopping list' and set them aside for you. Your 'shopping time' with us is then purely trying on the garments and getting ideas on mixing, matching and accesorizing.

We will provide you with lots of 'style ideas' that will make your future shopping trips a breeze!!
SPECIAL OCCASION SHOP ($65/hr)
---
Finding the 'perfect' outfit for a special event or occasion can be a daunting task!
We can eliminate your worries and help you find the 'right' outfit for your natural colouring, body shape and personal style to ensure you'll look your best!
PUTTING IT ALL TOGETHER ($60/hr)

---
'The Final Reveal'...We will make sure you are 100% comfortable and confident in 'working' your new look!
We will work through the finer details to ensure you understand how to pull together your new and existing wardrobes.
Now that you've got control over your wardrobe, it's time to really own it!!
FOR THE GUYS (& ANTI-SHOPPERS!!)

---
We offer all the above services to men as well as woman, with minor content adjustments for the guys. The fundamentals of illusion dressing are the same for both men and women.
SHOPPING SERVICE (from $60/hr)
For those who just 'don't want to shop' or simply 'don't have time to shop'....we can shop for you!!!
This involves a brief meet and measure before we head out to the shops and do the shopping for you!
Try the clothing we select in your own home and if you require alternate sizes, we will source them for you.
This service includes an initial wardrobe audit and up to two fittings.
'GIRLS NIGHT IN' STYLE WORKSHOP (From $25/person PLUS incentive for the host!)
---
Choose one of our parties or tailor your own!!!
Our parties are a fun way to spend a few hours with friends and learn the fundamentals of personal styling in a relaxed environment where you get to share the price and the experience with friends! A great idea for 'hen's parties', 'birthdays' or a 'girls night in.'
TAILOR YOUR OWN WORKSHOP/ PARTY!
We encourage you to tailor your party to suit what you and your guests are hoping to get out of it and what suits the occasion most. This way each of our parties is unique to your group of guests.
We have lots of ideas for parties!
An example of some are here........(Please enquire for more style and colour ideas)
Discover ways to wear colour and quick ways to give your wardrobe an instant lift.
Discover your face shape and haircuts to suit as well as advice on the correct hair colours, makeup and accessories to compliment your natural features.
Makeup basic application tips using Bella Vi Mineral Makeup.
Learn about your body shape and proportions and get introduced to the fundamentals of illusion dressing, including some clever accessory dressing.
Identify and understand your 'Style Personality'.
Be enlightened as to why you always wear some items in your wardrobe and have never worn others!
We welcome you to mix and match any of our styling services to create your own personalised make-over!!

Want to find out what colours make your eyes sparkle, skin glow and help create a slimmer, healthier and more youthful YOU? Book a 'Colour Consultation' today! Knowing your seasonal colour palette is the ultimate style tool!

Do you have an over-flowing wardrobe but nothing to wear? Or very few clothes and looking for somewhere to start? Book a wardrobe consultation to create a wardrobe you'll love to wear!