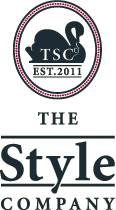 At 'The Style Company' we have a love for style and fashion, with a passion to help others feel fabulous about the way they look, feel and present themselves.
OUR MANTRA
STYLE goes beyond what you wear... Its knowing enough about yourself to make style your own! Your image should reflect who you are today.
OUR VISION
To provide you with the knowledge to become confident and creative with your wardrobe... and express your own style personality!
We want you to discover your unique style...
a style that empowers you, and inspires you every time you dress!
For Megan Hewett, it's all about "style". "Your image should reflect the person you have become, not the person you used to be. Dress for the body and lifestyle you have TODAY!" Megan wants to help you nourish and rejuvenate your self-confidence, and enjoy the feeling that comes from knowing you are always putting your best 'look' forward.
Personal Style is about respecting yourself and being happy knowing you are always dressing yourself to be the best you can be. It is a journey of self discovery that changes and evolves with you and your lifestyle.
Megan has an internationally recognised Diploma in 'Professional Styling'. She also has solid experience in the fashion industry and understands the challenges that men and women face everyday; the unworn items hanging in wardrobes, the expensive shopping "mistakes", weight gain or loss, a change in career, a special occasion, a new mum desperate to "de-frump" and feel good about her new life, awkward encounters with pushy sales assistants, clothing colour dilemmas, or just not having anything to wear!
The Style Company will listen to your needs and treat you professionally and honestly and you will have fun too!!! Megan has a thorough understanding of dressing for body shape and proportions, style personality, colour, fabric, fit and accessorising. This style savvy lady always makes it her mission to know the latest trends in the stores to suit all budgets. Megan always aims to have her clients feeling relaxed and confident in her ability to lead them to achieve fantastic results!