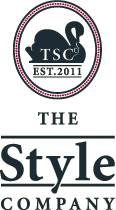 here

Share the ultimate styling experience with friends, where you get to relax and share the cost! Learn the fundamentals of styling and have fun with your friends. At The Style Company we have fun ideas for 'hens' parties', birthdays or 'a girls night in'.

Need some 'Style' in your wardrobe, but don't know where to start? Book a 'Personal Stylist' at The Style Company to get you on the right track. We can shop with you or shop for you. We'll help you acquire a stylish new wardrobe that will flatter you and your lifestyle.

Are you looking for someone to help you shop for that special occasion, outfit or your dream wardrobe? Book a personal shop with one of our stylists at The Style Company for a super fun and stress-free experience.