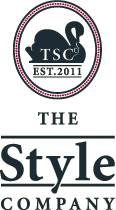 SUZANNE - Colour and Style Workshop
"Thanks so much Megan for a great afternoon with some good friends. Good fun and lots of great tips. I cant wait to go shopping now!"

LISETTE - Wardrobe Workout
"Thanks so much to the wonderful Megan from The Style Company for coming around to my home and helping me sort through my wardrobe and giving me fresh ideas and inspiration for how to continue wearing my wardrobe all year round"

LESLEY - Wardrobe Workout
"I really enjoyed the 'wardrobe workout' and the follow up information you have provided is outstanding. What a fun session it was and I feel so much more educated now for when I go shopping :) Why on earth did I not do this sooner! "
I would recommend The Style Company for anyone personally, or as a gift voucher for a friend or family member.
MARIA - Colour Analysis
"The colour analysis was so helpful to get an orientation for future shopping. Especially the advice on how to combine the colours and to get a report at the end was a big help for me. Thank you so much!"
KATHRYN - Wardrobe Workout and Shop
"I was feeling very much a stay at home Mum in my pregnancy clothes that I never got around to throwing away. Now I feel great [in alot of the clothes I already had] and adding a few more pieces on a shopping morning with them means I have a really practical wardrobe that is completely 'me' again. Thanks girls, couldn't have done it without you!"
"Megan and Rebecca of The Style Company are an amazing duo that really brought me back to myself"

BRIDGET - Colour Analysis
" What an enjoyable and informative session I had with Megan and Rebecca from the The Style Company when they came and did my colours last week. I found their consult to be fun, professional and an invaluable source of information. I had an idea that Autumn colours suited me but was really suprised about the range of colours I can wear and the huge difference wearing the right colour can make to enhancing skin tone and eye colour. They also gave me some great tips on accessories, how to contrast colours and makeup."
"A colour consult from The Style Company is a real investment in the way you can look and feel"
CATHERINE - Wardrobe Workout

"You made me realise that I have many lovely garments in my wardrobe.
I appreciated your tips on mix and match - I also had a fun time!"
RUTH - Wardrobe Workout
"Thanks so much for everything. I was nervous before you came but you were both so kind and lovely that I had a lot of fun (just like you said I would!)."
"I think you are miracle workers with what you found in my wardrobe!!!"
Rachael - COLOUR ANALYSIS
Thank you so much for the awesome report!
I think your colour analysis was fantastic and very eye opening (with the realisation I have been buying completely the wrong colours, going for contrast rather than just naturally highlighting).
Once again thank you so much, the service you have provided is beyond money for value.
Rach and Mel - GROUP STYLE PARTY
Thank you for the fantastic afternoon. We all thoroughly enjoyed your informative but fun style advice, giving all of us tips of dressing for our specific body shapes, personality and the art of illusion dressing. Knowing our individual body shapes is an invaluable fashion tool and now makes shopping less stressful, and more fun.
We would 100% recommend having a group style party with you both, great advice, great company and lots of fun.
Cheers Rach and Mel
Trish - COLOUR ANALYSIS
Rebecca and Megan are really gifted in this work. I had a colour and body shape/styling session with them. It has been very exciting shopping since as I am more confident and open to accessing some "new" shades and tones. Rebecca and Megan are very client focussed and resourceful and would put anyone at ease. Their consult was very broad and they showed absolute resourcefulness in ideas. The comprehensive follow-up report is so useful.
I think these two will become very sought after so I'd encourage all women to get an appointment now!
Wendy - WARDROBE CONSULT
Thank you both for coming to my home and going through my wardrobe. I actually did not realise how many options I had with the various items of clothing I had, as being able to mix and match with confidence is important to me.
I look forward to dealing with you both in the future.
The overall experience was fun, and your knowledge of fashion, colours and style helped me immensely.
Carmen - WARDROBE CONSULT & SHOP
Oh I just love everything I bought! Megan and Rebecca were both very professional but also made this wardrobe consult and shopping experience fun for me. They struck a great balance. My new wardrobe is comfortable and fun to wear!

They did really listen to my brief and gave me independent advice that I felt was really honest. I have NO post purchase dissonance what so ever (something I do get when shopping by myself a wee bit –particularly in the last few years when I am always in a rush!
They passed on some great tips whilst we were shopping

I definitely came home with things I would not have even looked at had I been by myself –this was a big part of why I wanted to have this experience.
I am loving having clothes in my wardrobe that all work so well together.
Julie - WARDROBE CONSULT & SHOP
Wow, I feel great! Being a mum of two Megan was able to find me some fun and colourful pieces to work with my existing wardrobe and lifestyle. I am excited each morning to get up and dressed!
Thanks to Megan for my new found confidence!
Shannon - WARDROBE CONSULT & SHOP
I want to thank Megan for her amazing efforts in completing my colour/wardrobe analysis and personal shopping! It makes an enormous change to have confidence in choosing clothes to wear each day and having confidence in choosing clothes when shopping.
I should have done this years ago!